WHAT SETS K TOOL APART FROM OTHER SUPPLIERS?
NO OVERHEAD!!!
With no overhead costs, I have the opportunity to negotiate a better price on all tooling, abrasives and work holding equipment. I aggressively pursue ALL options for every tool requested to guarantee the best value for all customers.
EXPERIENCE . . . . K TOOL HAS IT!!!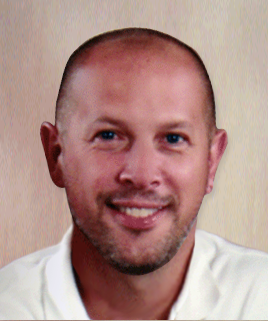 If your tired of dealing with uneducated salespeople that do not return your calls or e-mails and don't know the difference between a windmill and an end mill then you have come to the right place.
I am KEVIN FRANKLIN, owner of K TOOL. I have twenty-five years experience in the industrial cutting tool field. Starting in sales and working my way to a management position, I understand the needs of my customers.
UNPARALLELED CUSTOMER SERVICE!!!
That's right . . . CUSTOMER SERVICE! At K TOOL you will recieve unparalleled customer service. With no middle-management, every call or e-mail received is personally handled by me. No call or e-mail goes unanswered or unreturned. I can guarantee you will receive a return contact.
NO GEOGRAPHICAL RESTRICTIONS!!!
With K TOOL, there are no geographical boundaries limiting my ability to get or carry a certain brand. Not having limitations for suppliers, I can get you the tooling you need, FAST, no matter where your company is located.
GET IT WHEN YOU NEED IT!!!
I do understand how much time and money mean to a business. When you order from K TOOL, I will drop ship directly to your company. Also, I will ship most items RED AT SECOND DAY AIR and SECOND DAY AIR AT GROUND RATE, ensuring you will have your cutting tools when you need them.